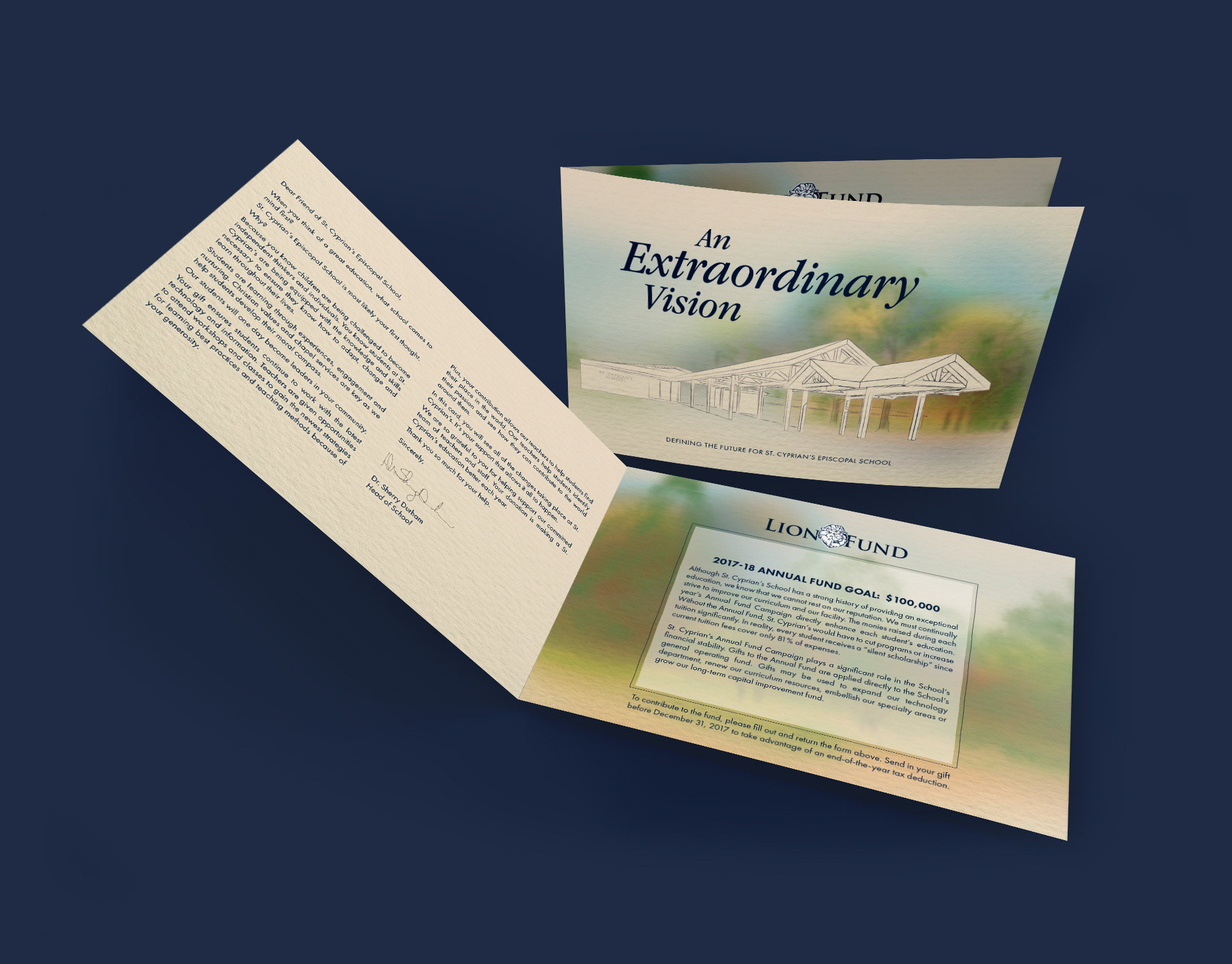 St. Cyprian's Episcopal School provides children an active and challenging education, centered in a Christian environment. They rely on tuition fees and fundraising to cover the costs of operation. One of their biggest fundraising pieces is the Lion Fund mailer.
In this mailer, the school focuses on connecting donated dollars to future goals. We took a much softer visual approach than usual to highlight the renovations in progress on the facade of the school.
The background of the mailer includes an artistic rendering of the school grounds with the proposed elevation of the building exterior.