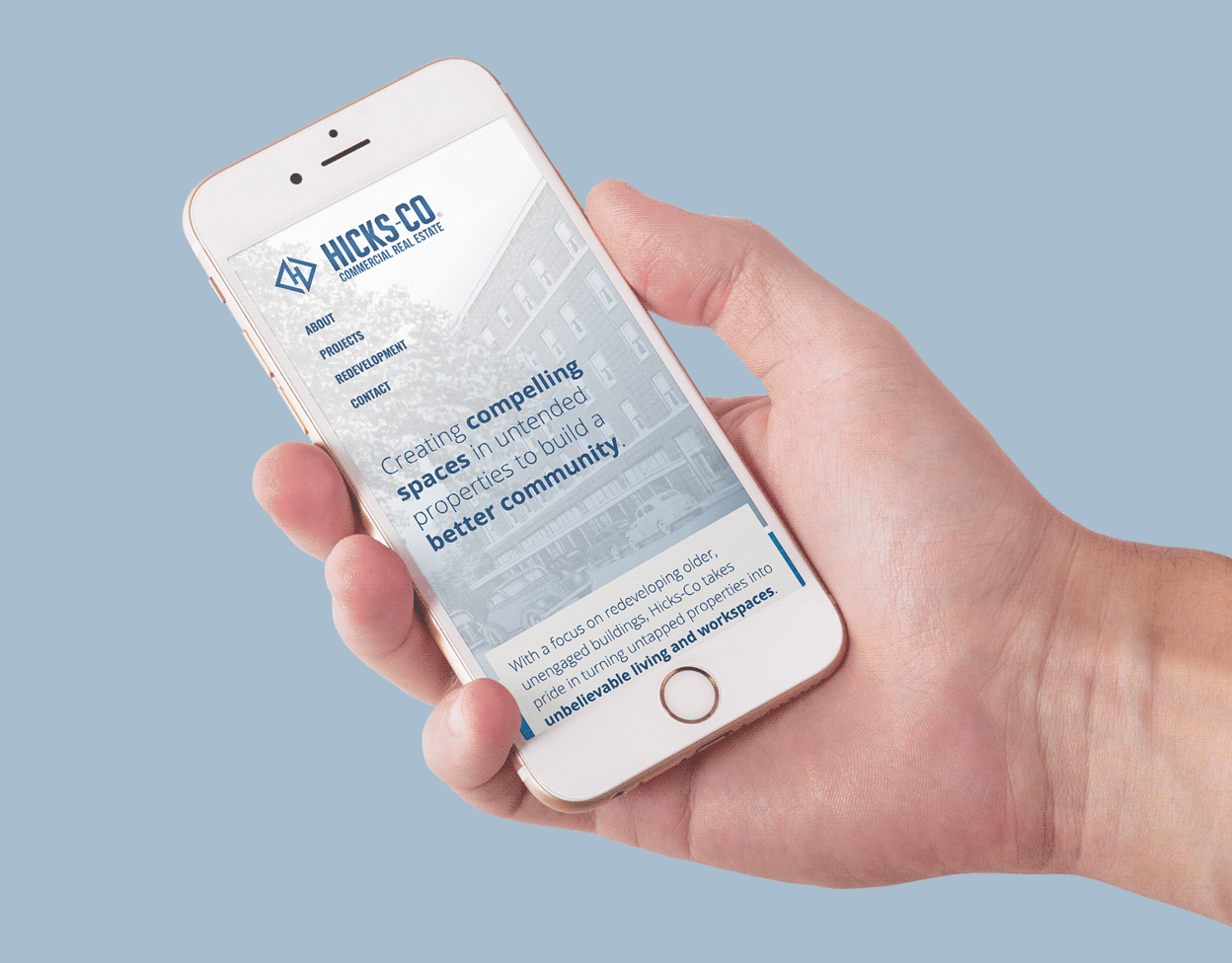 Hicks-Co. is a commercial real estate development company with a specialty in reviving underused, historical spaces.
Their immediate goal was to create a landing page that highlights the company's mission and introduces the team. In the future, the client would like to use the website to showcase development projects.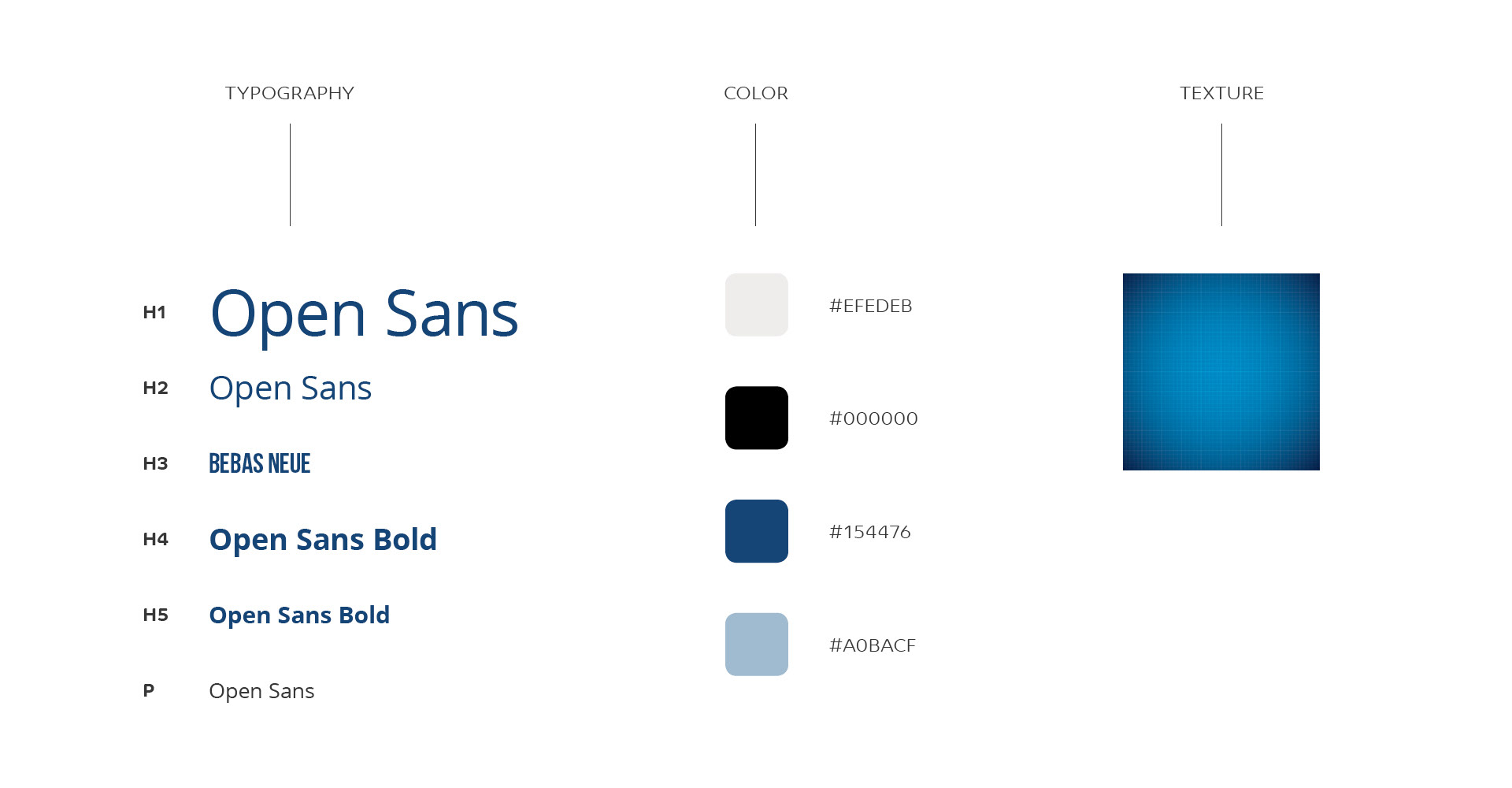 This w

ebsite began as a text-based outline, which I organized visually into a one-page scrolling design. Users may also navigate using links which lead to anchor points placed deeper on the page.