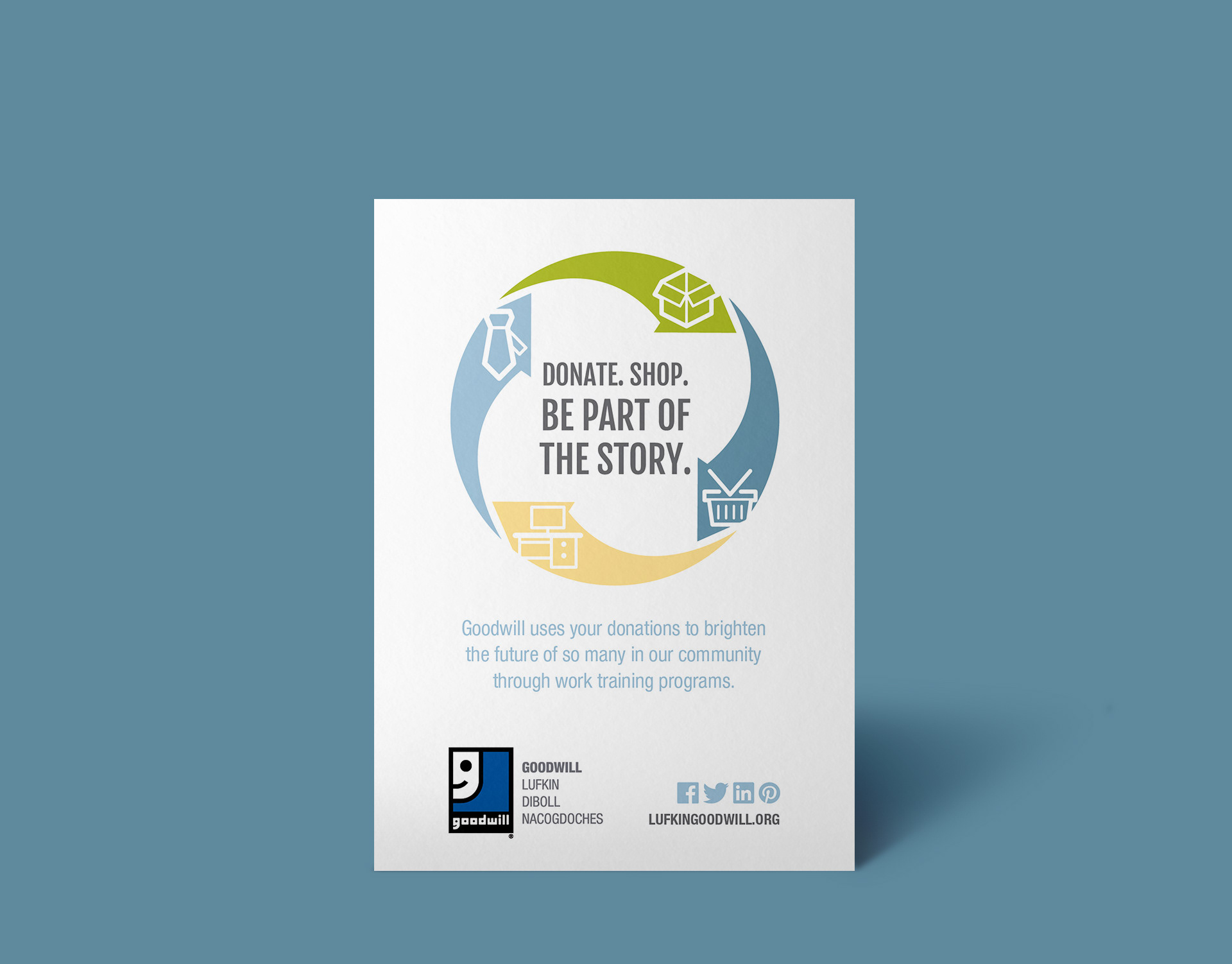 Goodwill Central East Texas is a nonprofit organization that uses sales of donated items to provide free job skills training programs that empower people with disabilities and other barriers to achieve independence.
To coordinate with the release of the 2014 annual report (released in 2015), a series of Facebook posts were developed to highlight specific data points found within the report. 
The main goals were to communicate Goodwill's mission, illustrate the impact of donated goods and encourage more people to donate to Goodwill.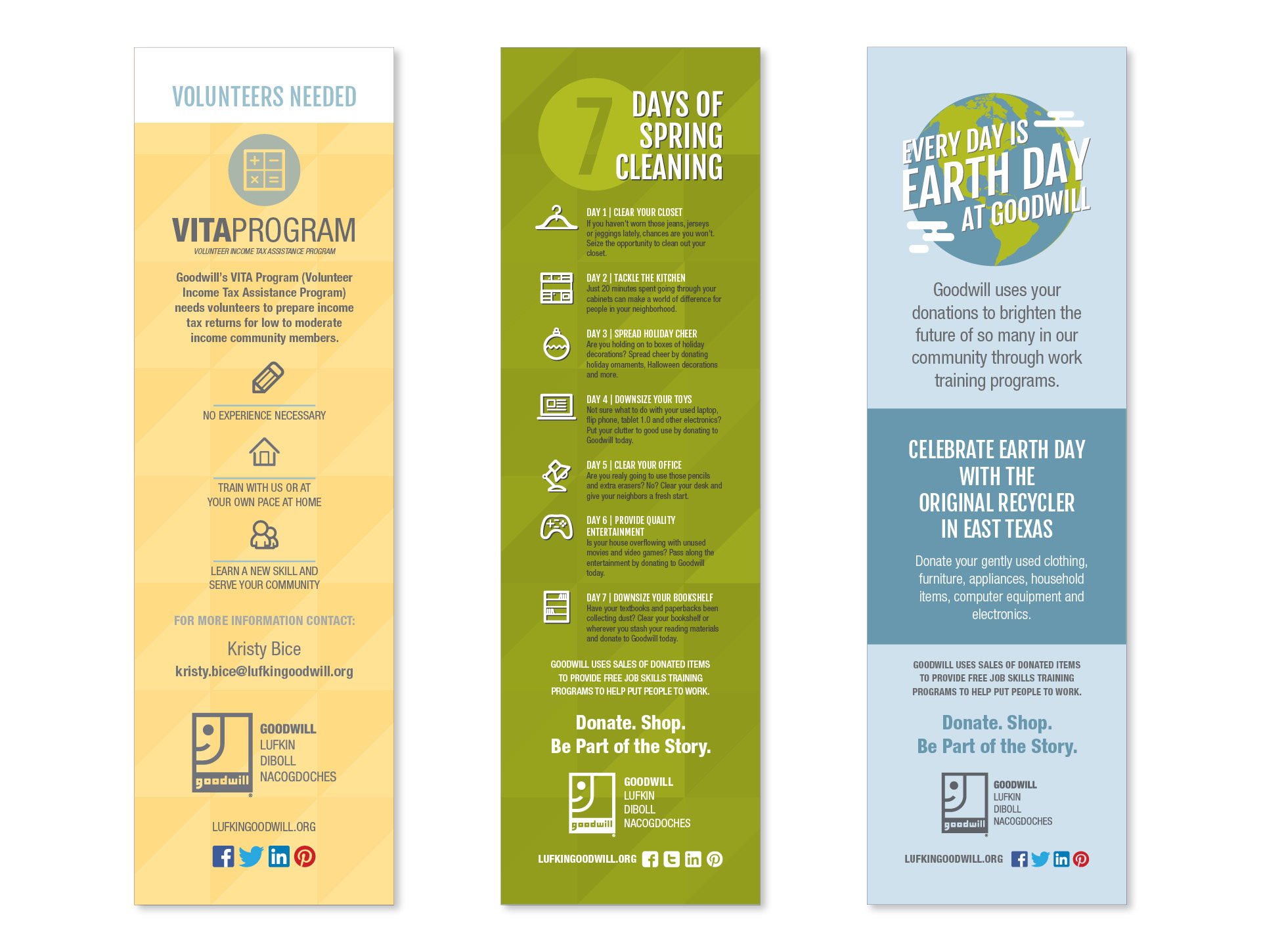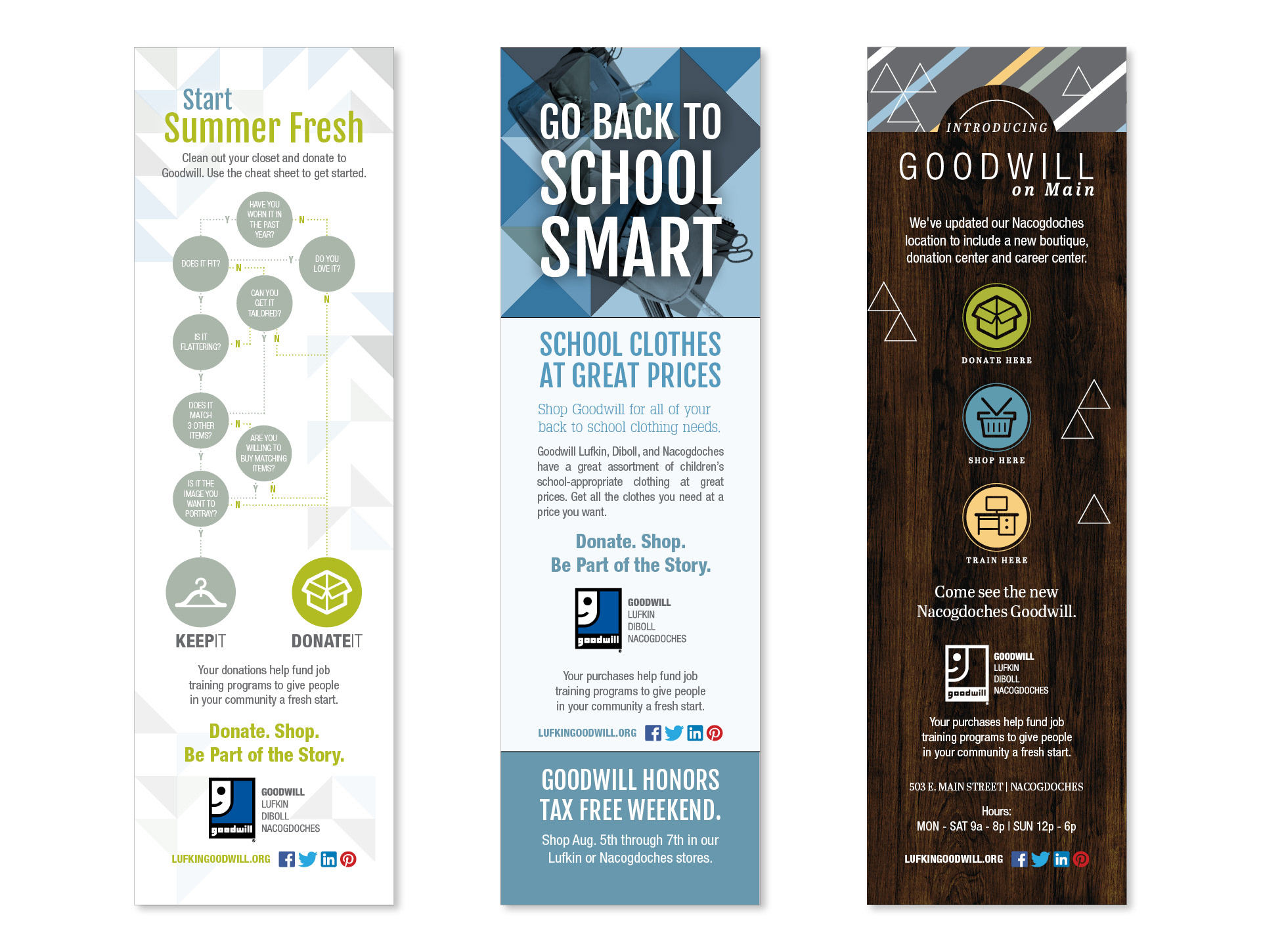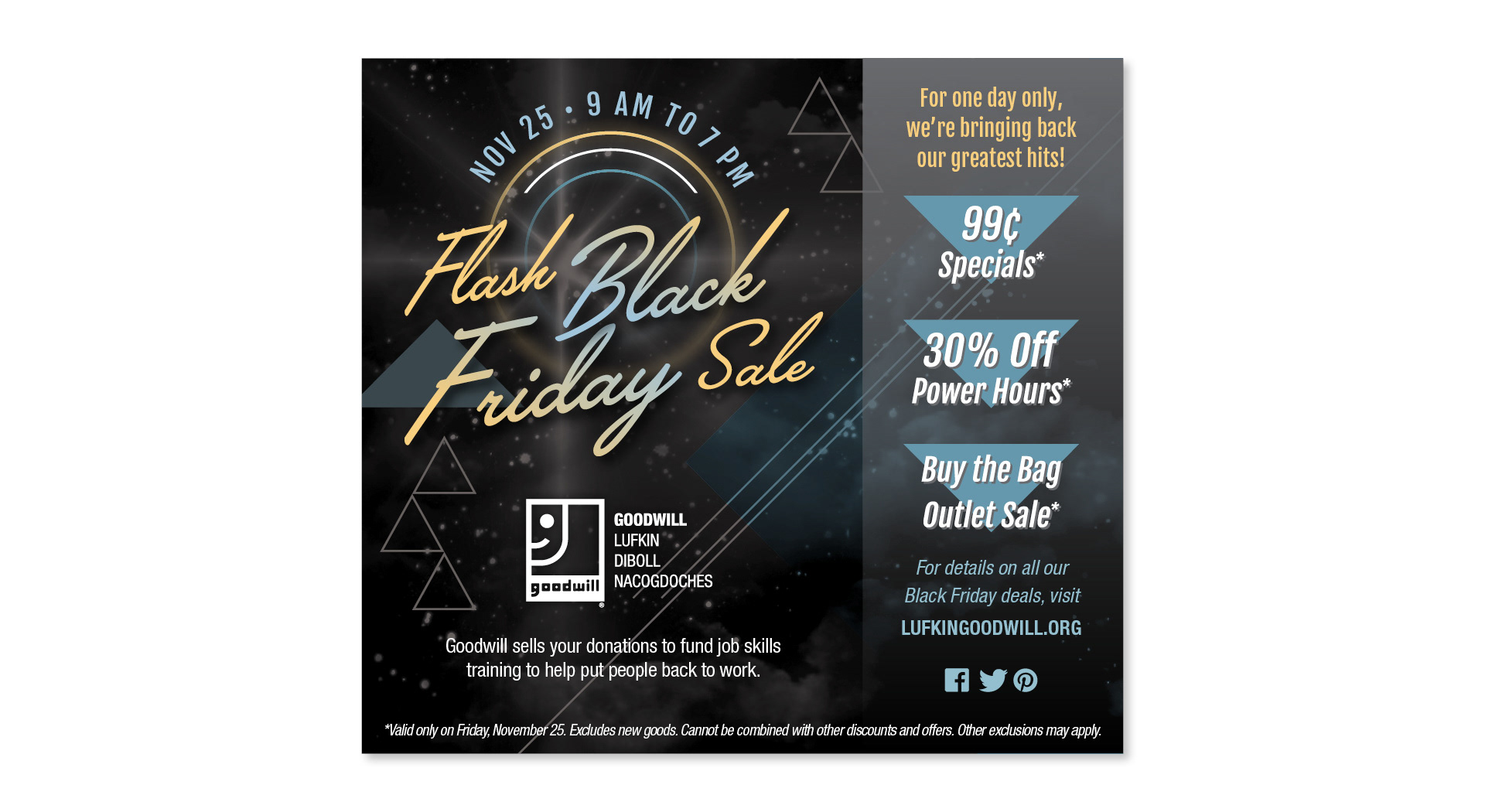 __________
social media ads