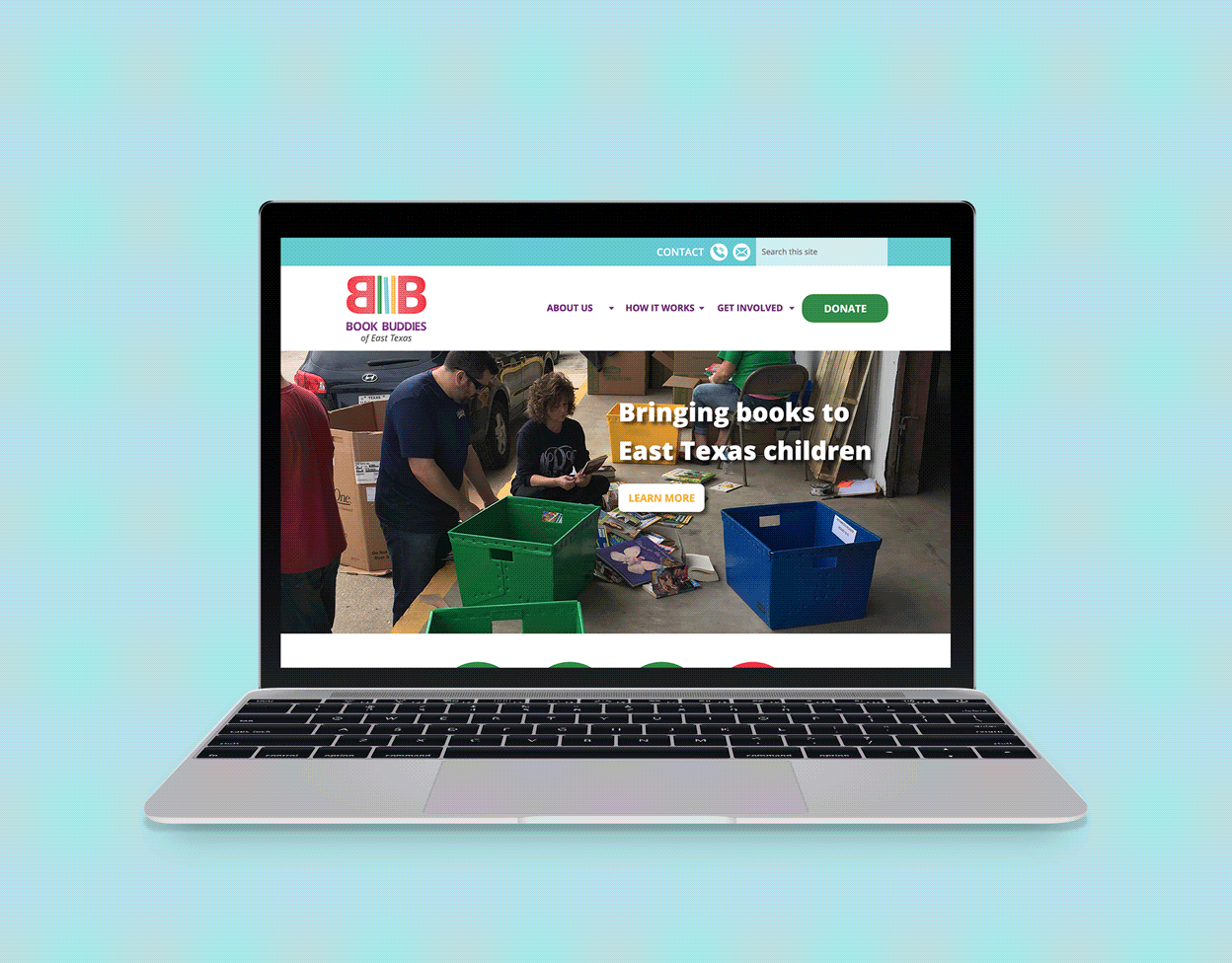 I developed a logo, stationery and web design for Book Buddies of East Texas, a nonprofit startup which provides books to young children through a book fair program.
The brand feels youthful and vibrant with a rainbow color palette and playful book spine pattern. The website performs as a hub for communicating the Book Buddies mission and distributing information for donors and volunteers.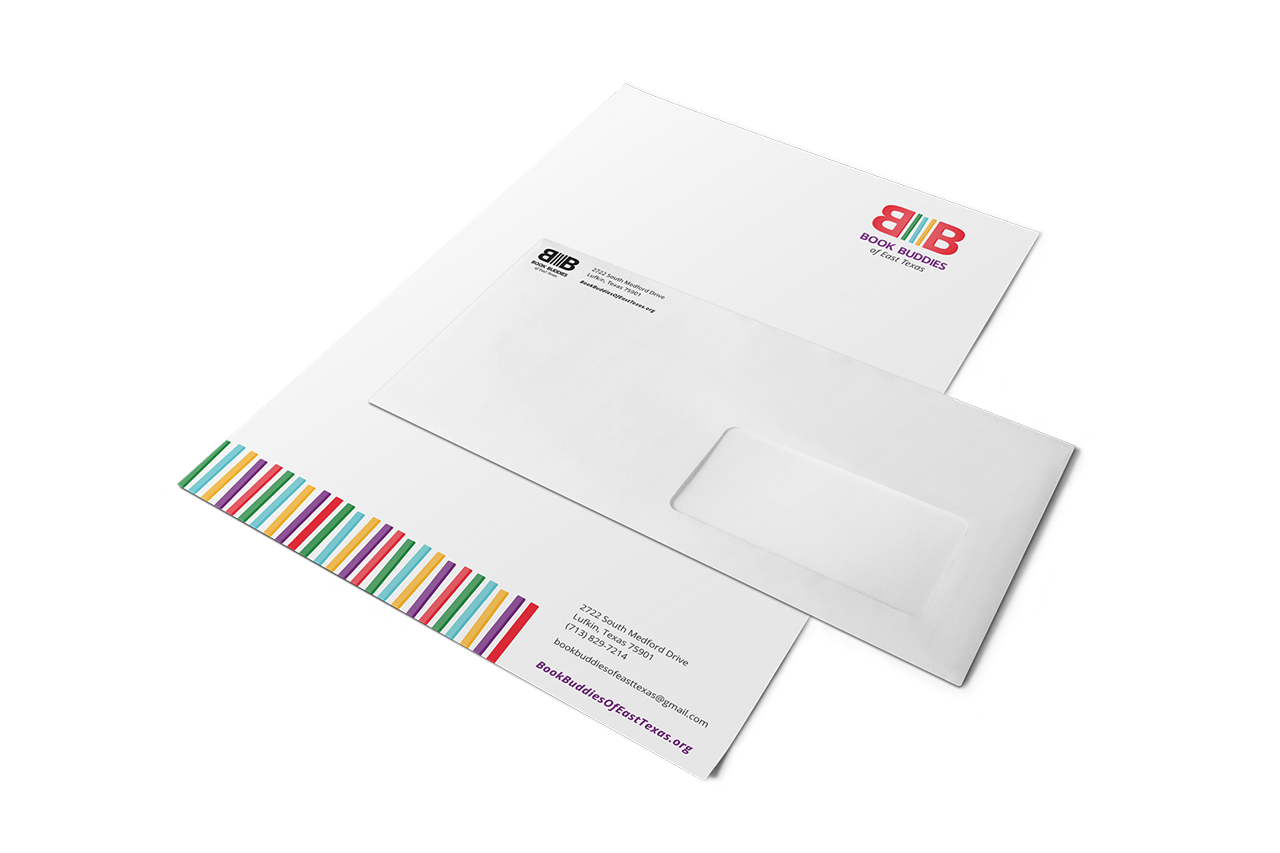 The website, built with Adobe Muse, is responsive so it's friendly to mobile devices. Users can learn more about Book Buddies, choose to volunteer for book sorting or donate to the cause.