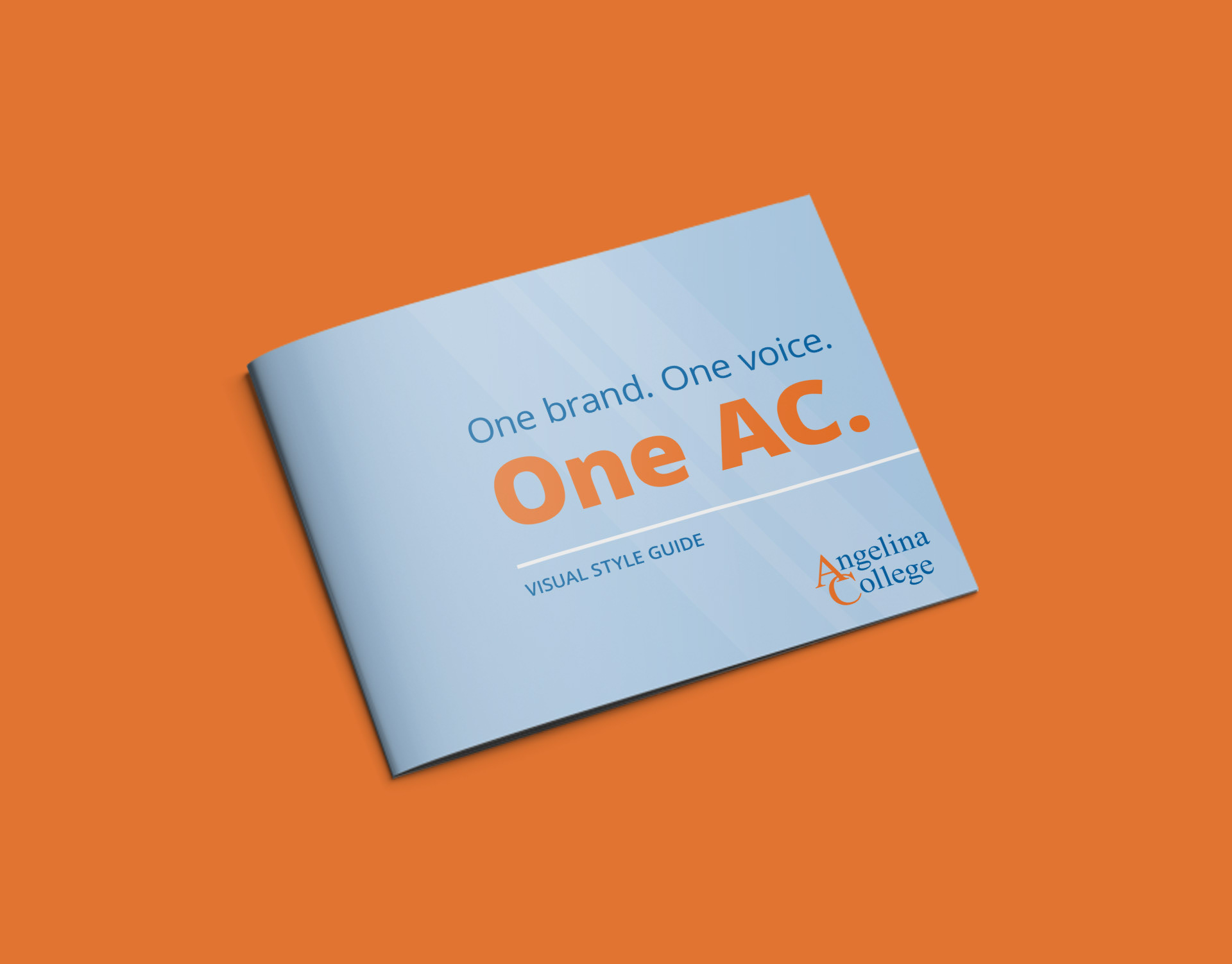 Angelina College's original brand guide outlined the basic rules regarding their logo and colors, but it didn't define how to use their brand elements cohesively and effectively across department communications.  
To streamline the Angelina College brand experience, I worked with the Office of Communications manager to develop a visual style guide, which not only defines each of the elements in their brand toolkit - logo, an expanded color palette, imagery, textures - but also explains how and why to use them consistently.  
Our goal was to create a document that feels informative and helpful, not restrictive. The final document is 28 pages. See a few detail photos below or click the link to view the guide.