Angelina Arts Alliance is a nonprofit organization with a mission to enrich, entertain and educate by presenting and promoting the performing arts in East Texas.
Their original website was beginning to show its age with a wild color palette, static layout and a difficult content management system. I designed and developed a Wordpress website with a new, refined color palette and responsive framework. The result is a dramatic, yet elegant stage to showcase the phenomenal performances that Angelina Arts Alliance brings to East Texas.
The web design project also spurred an update to their logo and stationery pieces.
First, using a simple wireframe, I explore layout options for the home page and supporting pages. This website required layouts that use compelling images to highlight upcoming shows and prominently placed buttons to encourage ticket purchases.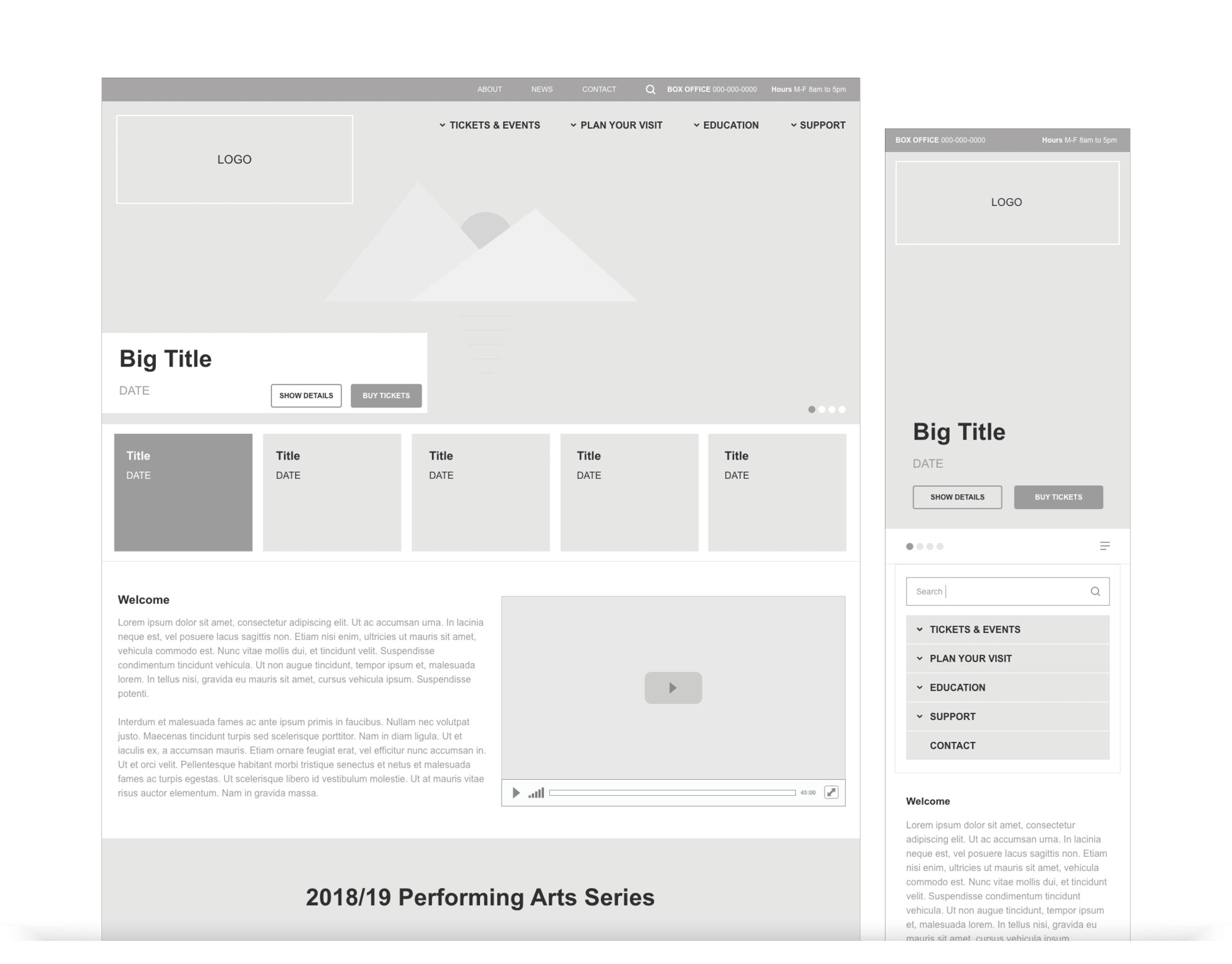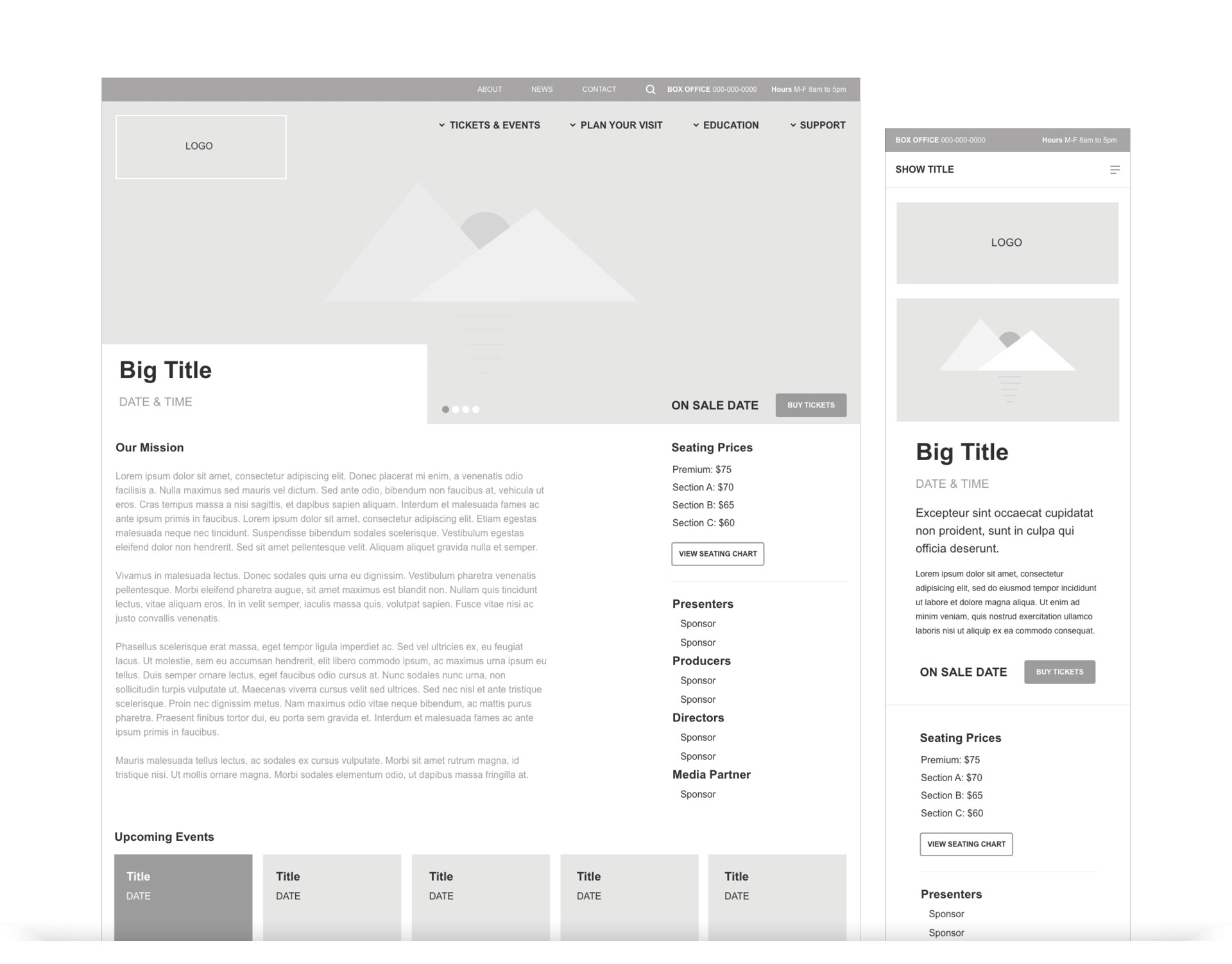 Next, I guide the client through options for styling their website. Together, we consider options such as color and typography and how they convey the overall brand personality.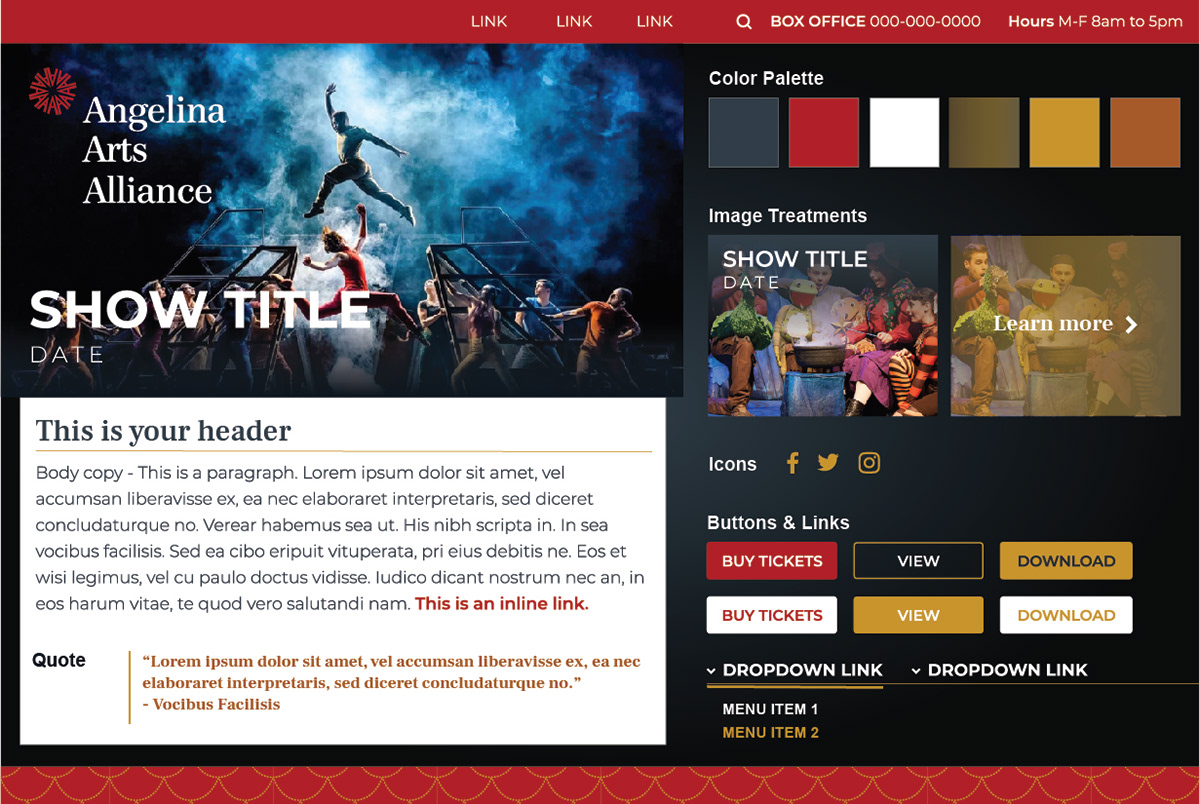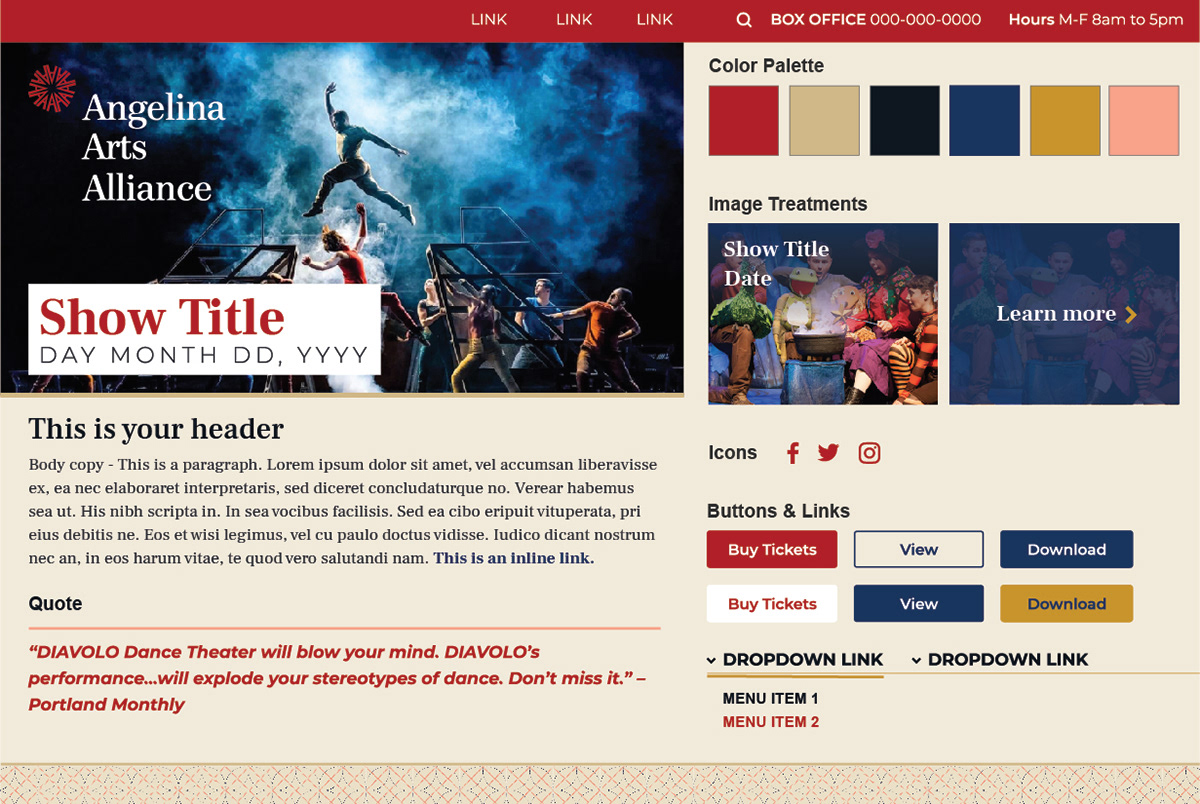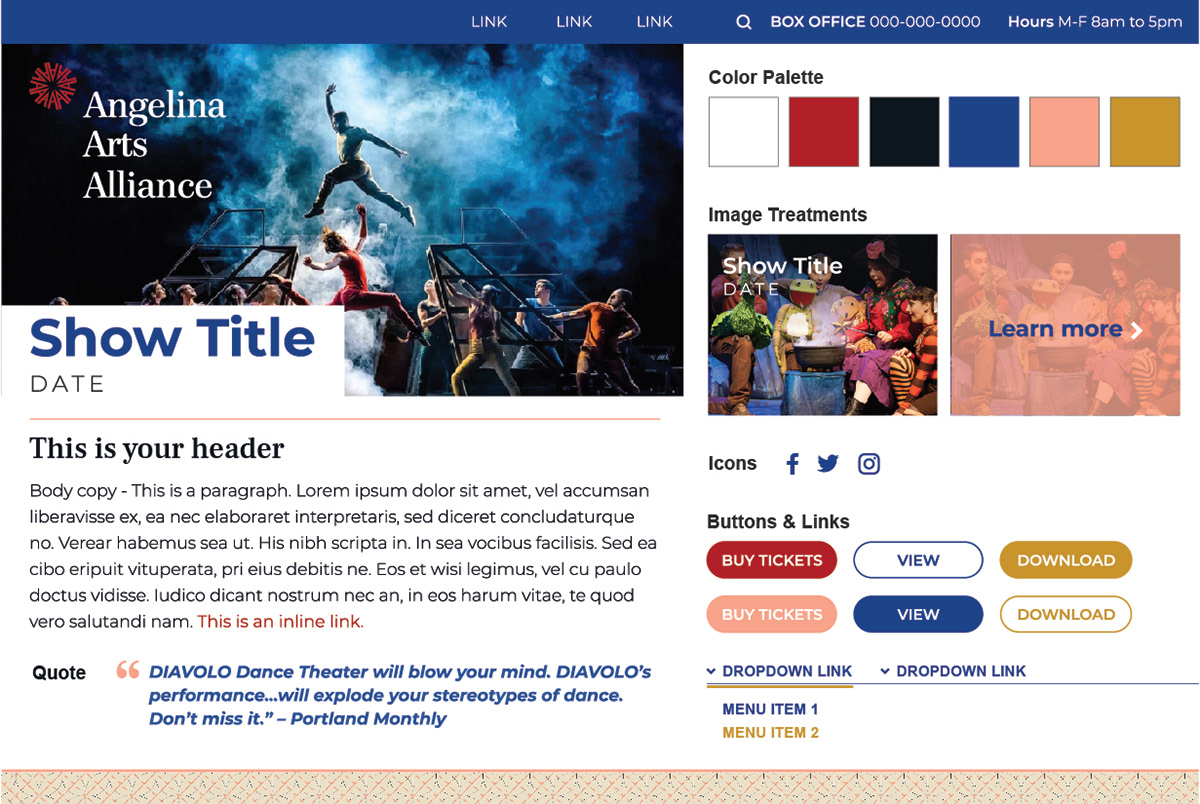 Once the client chooses a style, we test the look in an interactive prototype. The client has an opportunity to experience the user flow prior to giving final approval to continue with the coding process.
Scroll and click through the prototype below.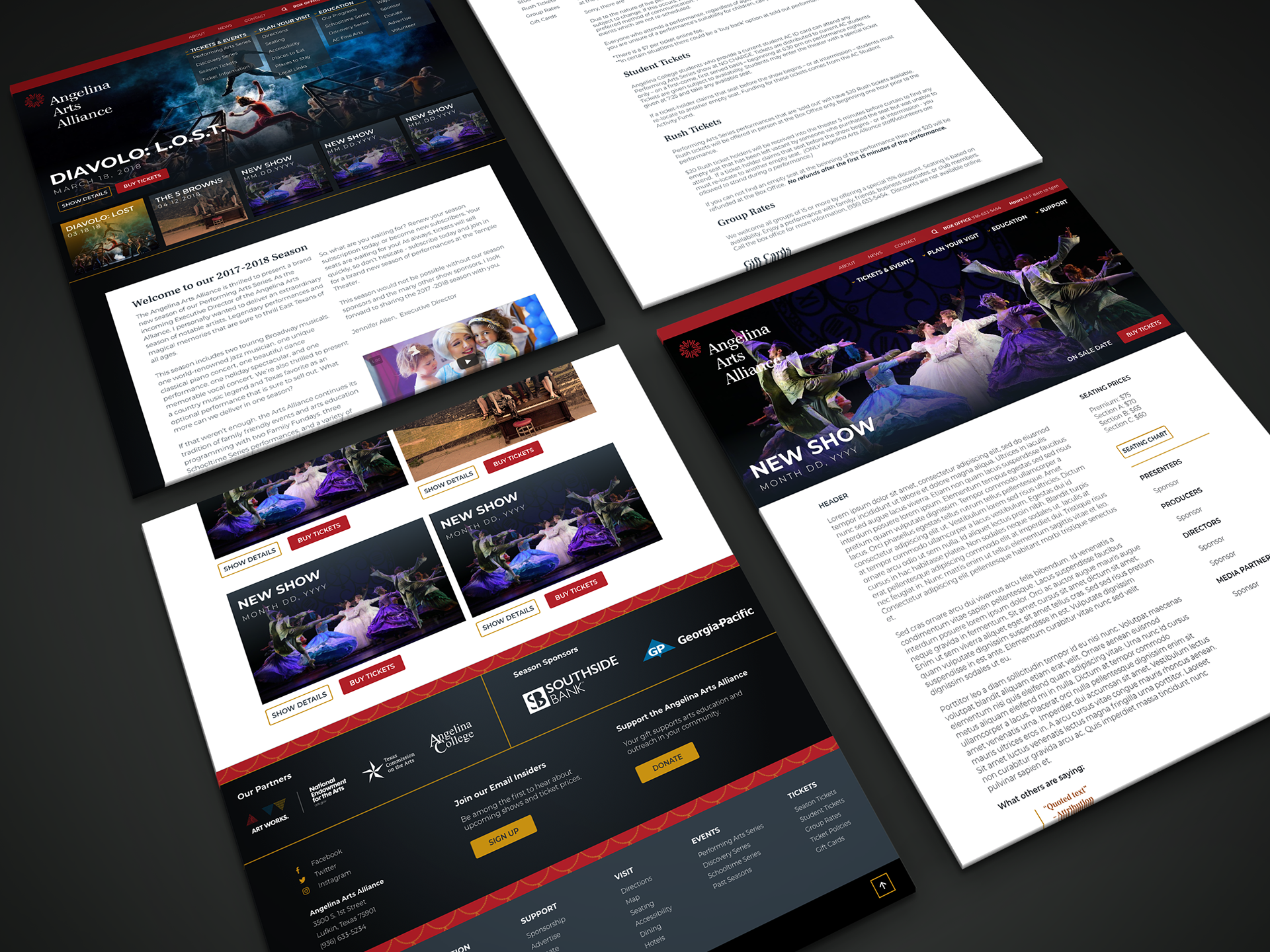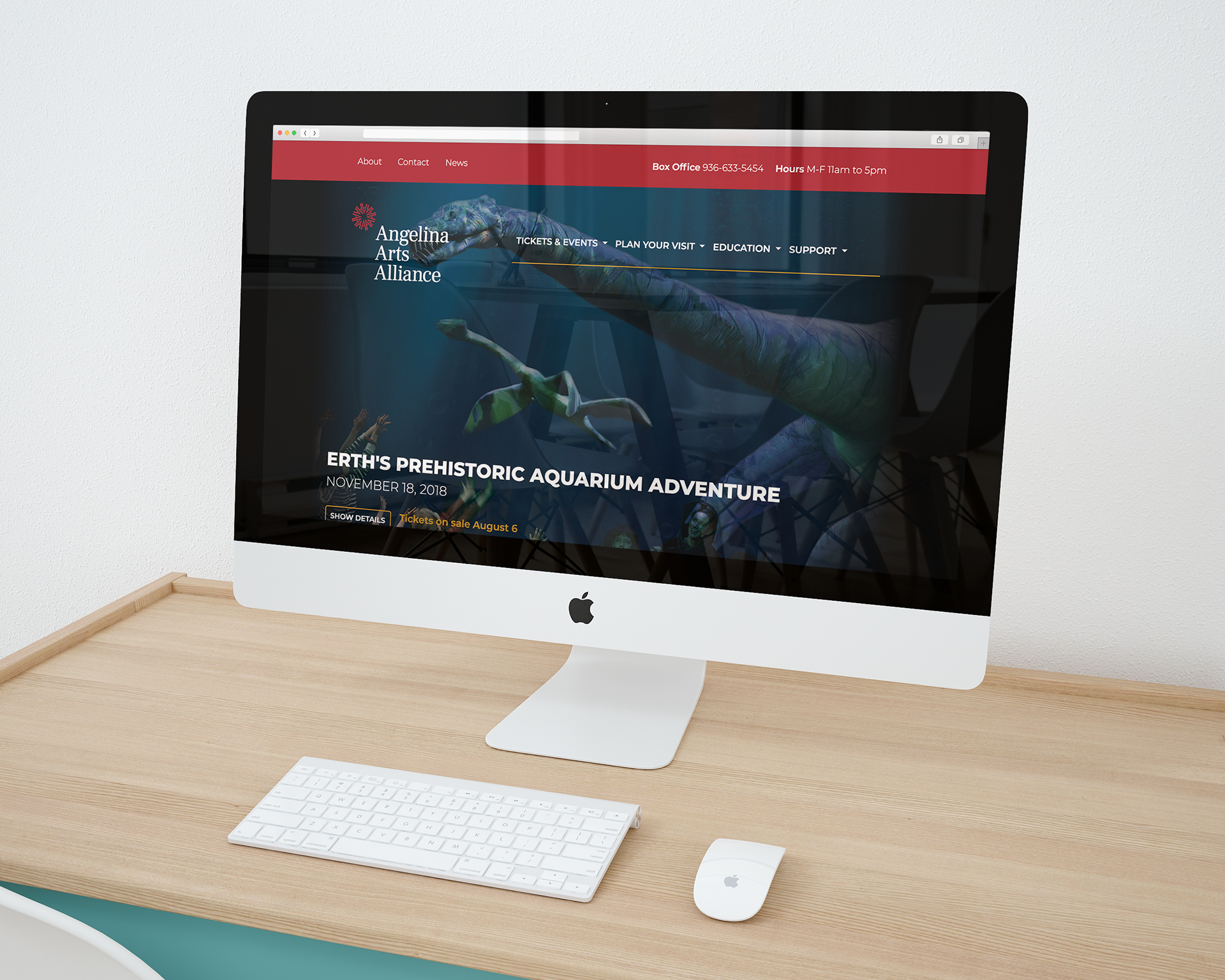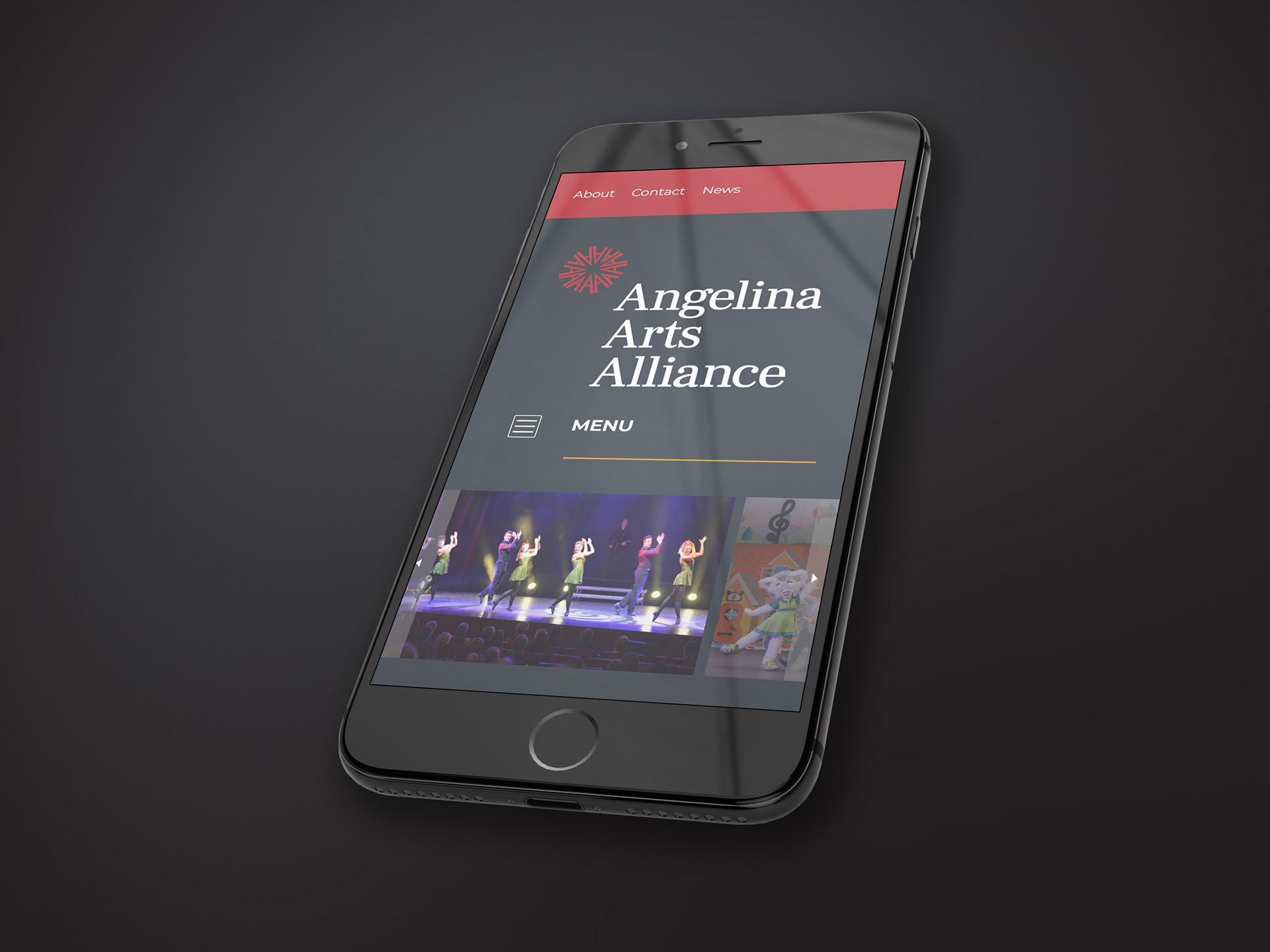 I made subtle updates to their existing logo to create a more refined presentation without sacrificing brand recognition.